Clean & Potent Ingredients
Loupe Deodorants are carefully formulated regarding both anti-bacterial and aromatherapeutic effects of organic essential oils, derived from organic botanicals. Our base formula is a combination of organic and natural ingredients resulted from rigorous research and development to neutralize odor and absorb moisture due to sweating.
Ingredients
Base Formula
Free of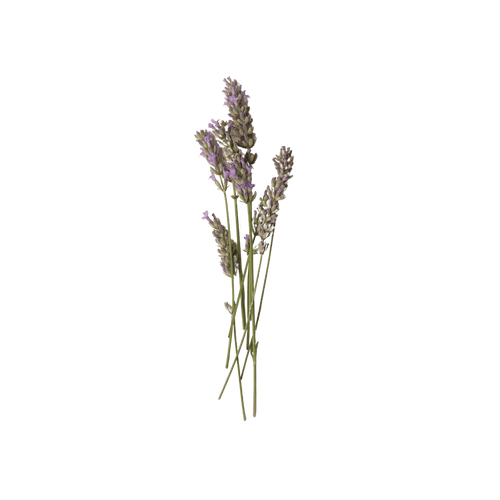 Lavender
Lavender is both chemically and functionally distinct, being an incredibly versatile ally for the skin and mind, bringing serenity. It's considered by many aromatherapists to be a panacea as well as the most important essential oil. This diverse, potent organic essential oil has a tender, smooth, herbaceous scent with anti-bacterial, regenerative and cleansing effects.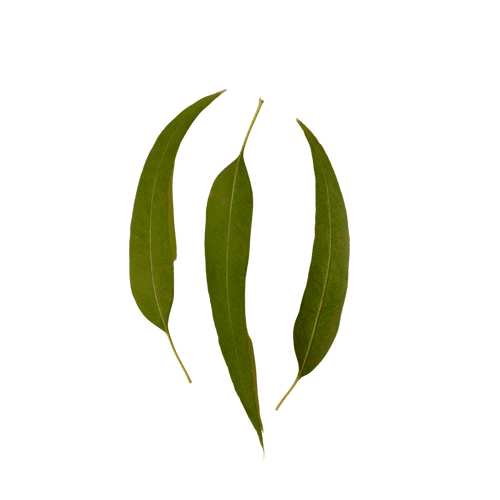 Eucalyptus
Eucalyptus essential oil is derived from the fast-growing Australian eucalyptus trees. It's famous for its antimicrobial, cleansing, and invigorating properties. Eucalyptus has a unique, clean and crisp aroma, which helps stimulate the immune system.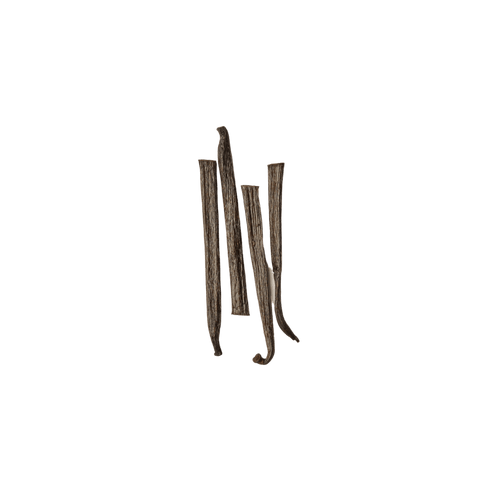 Vanilla
Vanilla essential oil is derived from extracting fermented vanilla beans. Numerous research suggest that vanilla may have antioxidant properties that protect the body from damage and infections. It's delicious aroma is also considered to be an aphrodisiac as it can stimulate certain hormones.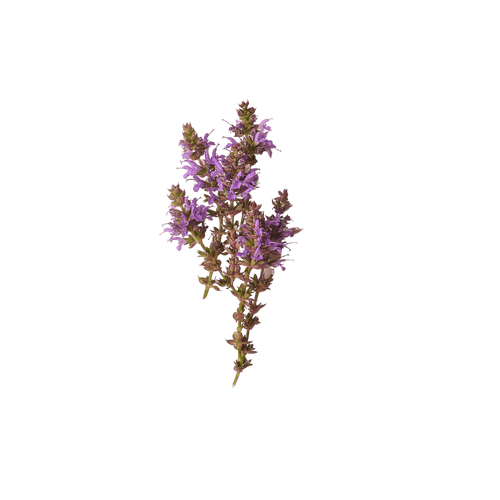 Clary Sage
Clary Sage - Salvia Sclarea - essential oil is extracted from the flowers of a fast growing Mediterranean herb that has a refreshing, sharp, and robust aroma. Known for its antioxidant, soothing, rejuvenating, and clarifying properties with a high concentration of linalyl acetate, vitamins and minerals, it helps alleviate bacterial infections and eliminate toxins.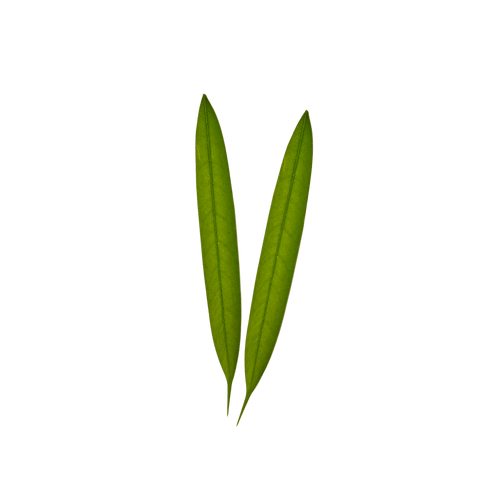 Tea Tree
Tea Tree essential oil, or melaleuca oil, is derived from steaming the leaves of the Australian tea tree, which has an aroma similar to nutmeg. As a topical, tea tree essential oil is considered to be antibacterial since it has a high concentration of Terpinen-4-ol, which is proven to be antiseptic, protecting the skin against germs, viruses, and fungi while increasing the white blood cell activity.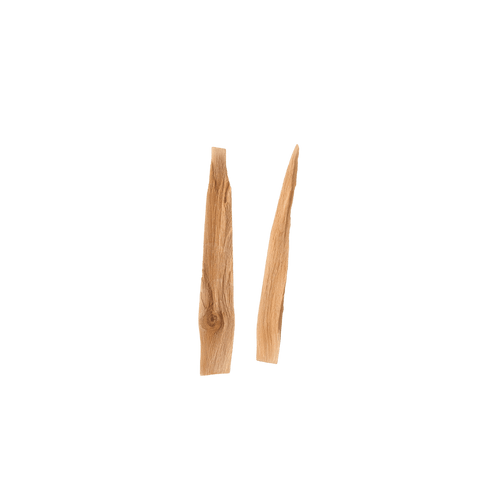 Sandalwood
When used as a topical, Sandalwood essential oil is believed to have many health benefits, which can be helpful in battling both mental and physical health issues. Inhaling or absorbing this essential oil through the skin sends messages to the limbic system of the brain, which is in control of our emotions. These transmissions result in both physiological and emotional responses.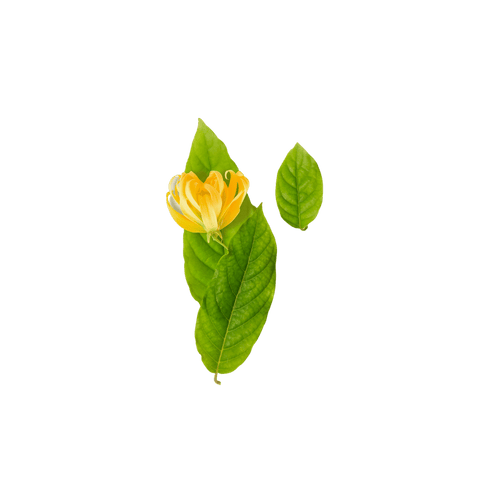 Ylang Ylang
A bright, yellow, star-shaped flower, Ylang Ylang grows on the tropical Cananga trees. It's known for its rich, flowery, and fruity aroma with aphrodisiac effects as well as boosting mood, reducing depression, alleviating anxiety, lowering blood pressure, decreasing heart rate, and stimulating oil production in the skin.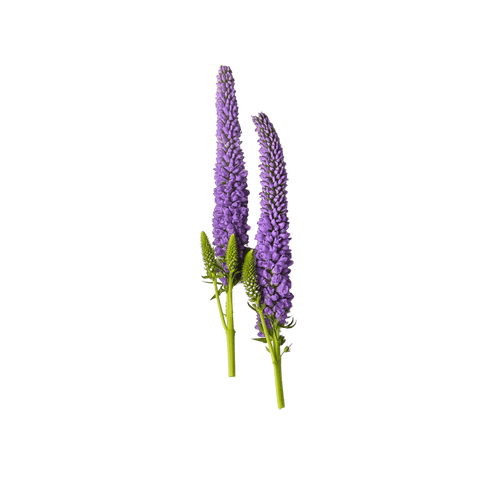 Patchouli
Patchouli is a centering and grounding essential oil, helping the body to relax with its antibacterial properties. It has a mildly woody, spicy-sweet, earthy scent. Patchouli is often used for treating various skin conditions as well as stress and anxiety.
Rose Geranium
Rose Geranium essential oil is harvested from the flowers and leaves of the Pelargonium Roseum plant, which has an aroma of roses and citrus. Since this essential oil has antioxidant, anti-aging, anti-inflammatory, antimicrobial, antifungal, antiviral, analgesic, and anti-anxiety properties, people often use it for various medicinal and home health remedies.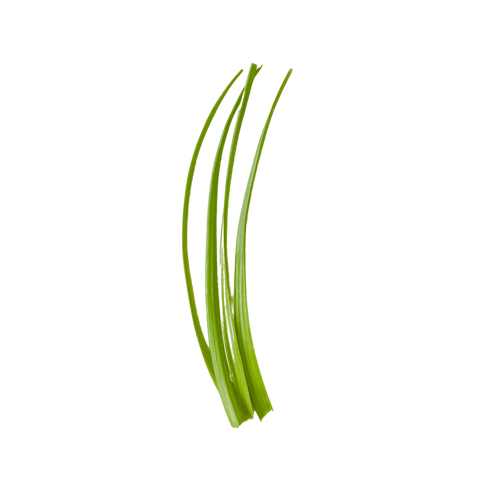 Vetiver
Vetiver essential oil is extracted from its roots through steam distillation. It has a soothing and calming effect with a smokey, earthy, woody aroma. It nourishes the skin and supports the immune system with its antiseptic and anti-inflammatory properties, while improving mental health.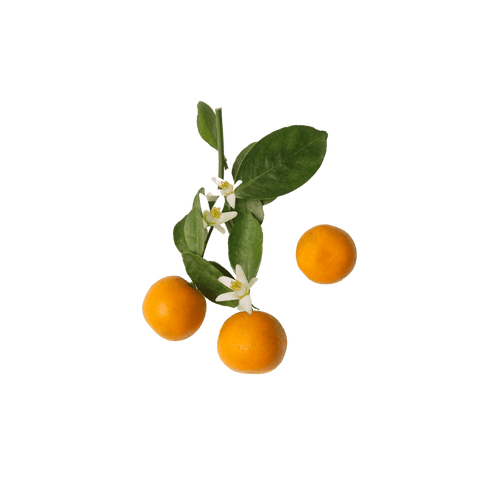 Neroli
Neroli - Orange Blossom - essential oil is extracted from steam distilling the flowers of bitter orange trees, resulting in a characteristically refreshing, sweet, spicy, rich, citrusy and floral aroma and a relieving effect that calms the soul. This soothing effect stimulates blood circulation and is often used to treat depression, anxiety, and high blood pressure, and inflammation.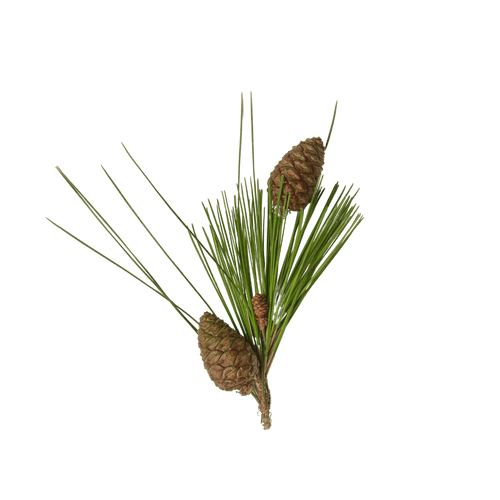 Cedarwood
Cedarwood essential oil is extracted from the wood, bark, needles, branches, and berries of cedar trees. Its aroma is warm and woody with an energizing scent. Its anti-inflammatory, antiseptic, soothing, and balancing properties can help improve focus and relieve tension.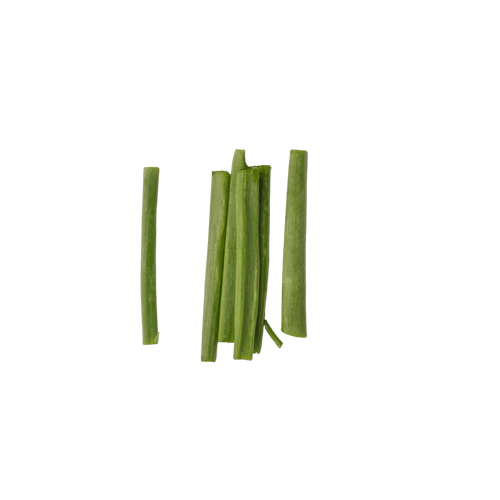 Lemongrass
Lemongrass essential oil is derived from tall herbs with a citrusy aroma that are native to tropical islands in Southeastern Asia. Lemongrass is very versatile since it can be used for reducing inflammation, relieving headaches, improving dandruff, and easing indigestion. It contains terpenes, saponins, alkaloids, steroids, myrcene, citronellal, nerol, and geraniol, which can be incredibly beneficial for the body.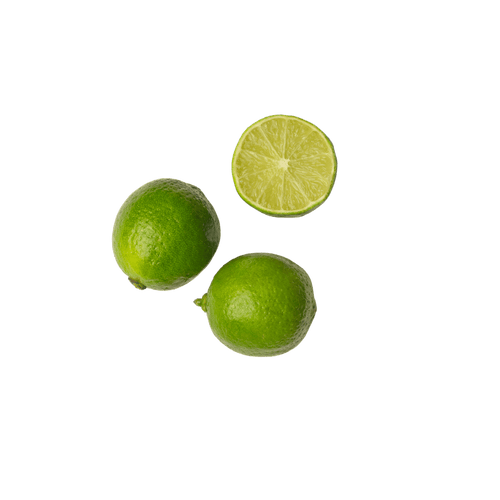 Lime
Lime essential oil is significantly purifying with a fresh, energetic aroma that instantly lifts the mood and reduces stress and anxiety. It helps balancing the skin, relieving muscles, treating infections, preventing viral infections, relieving toothaches, increases appetite, treating bacterial infections, effective disinfectant, reduces fever, promotes blood coagulation, and preventing signs of aging.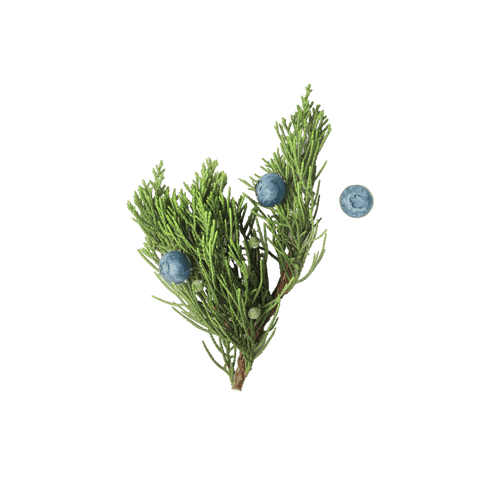 Juniper Berry
Juniper Berries are dense in nutrients with strong plant compounds as well as providing vital vitamins. They consist of antioxidants, volatile oils, and coumarins with protective properties. They also provide terpenes that have anti-inflammatory, antioxidant, and antibacterial properties such as limonene, camphor, and beta-pinene, which are crucial to our immune system.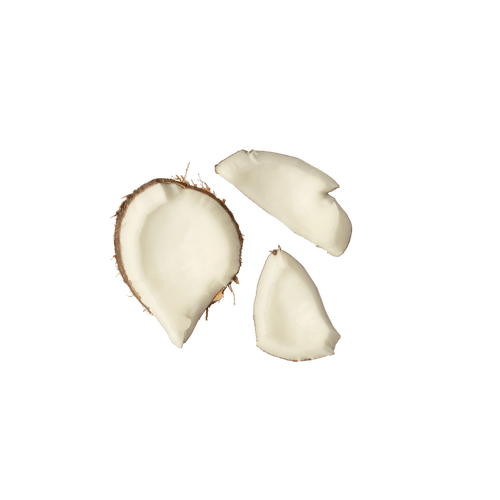 Coconut
Coconut Oil is high in certain healthy saturated fats that are crucial for a healthy skin. It can be used to moisturize the skin and reduce inflammation. With its medium-chain fatty acid content, coconut oil, can also be used for protecting the skin from damaging bacteria since it may show antimicrobial effects.
Palmarosa
Palmarosa oil is famously used for preventing inflammation with its hydrating properties. It's antiseptic and antimicrobial properties make Palmarosa oil a great choice to use on the skin for treating damages as well as stabilizing oil production to reach a healthy balance.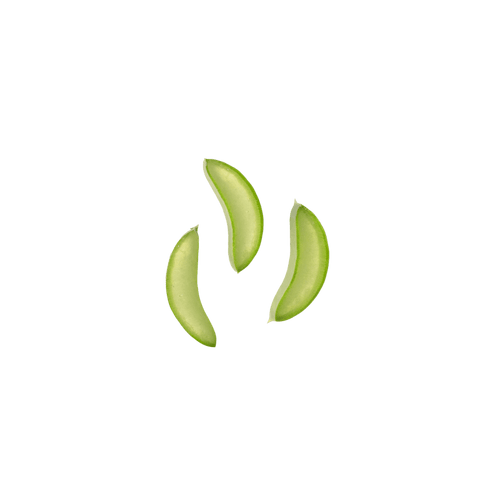 Aloe Vera
Aloe Vera is considered to be the most effective natural moisturizer. It's so widely used since it can quickly hydrate the skin without leaving a greasy feeling as well as providing soothing effects for a smoother skin. Aloe Vera also contains a significant number of antioxidants including vitamin C, vitamin E, and beta-carotene, which are considered to result in a firm skin.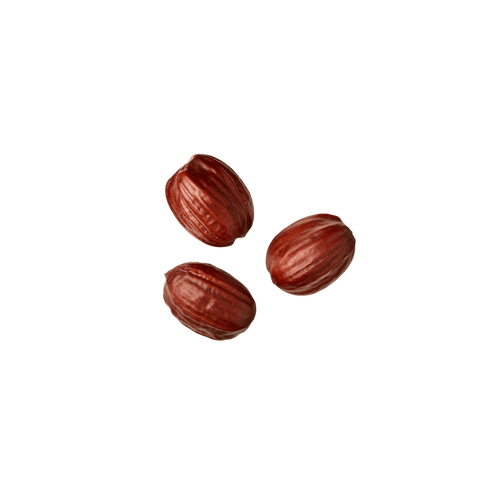 Jojoba Seed
Jojoba Oil shows strong antibacterial properties without blocking the pores on your skin. It is commonly used to soften, strengthen and replenish the skin while minimizing the size of pores for the skin to better hold moisture. Jojoba oil may also be used to treat scars and wrinkles because of its soothing properties.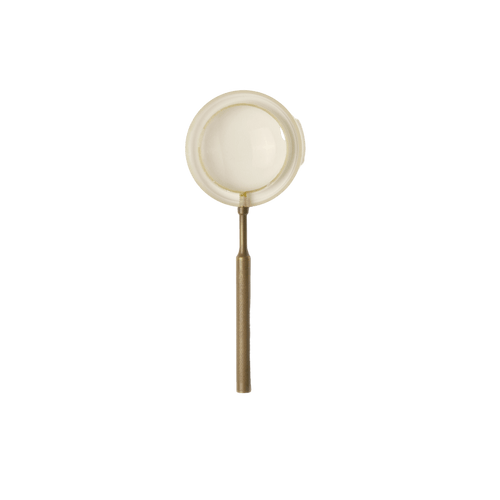 Loupe
Take a closer look at the ingredients that you use on your skin.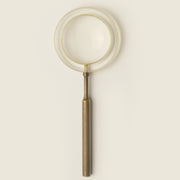 Aloe Barbadensis Leaf Juice
Aloe Vera is considered to be the most effective natural moisturizer. It hydrates the skin without leaving a greasy feeling as well as providing soothing effects.
Zinc Ricinoleate
Obtained from the seeds of the Ricinus communis plant, zinc ricinoleate is used as an odor-adsorbing agent without interfering the natural flora of the skin.
Hydrogenated Ethylhexyl Olivate
Natural emollient made from olive oil as an alternative to silicones. Contains nourishing phytocompounds to support healthy skin.
Glycerin
Glycerin is a natural component of healthy skin, helping to establish balance and hydration. This natural ingredient derived from vegetable oils used to seal the moisture within the skin.
Hydrogenated Olive Oil
Derived from the ripe fruit of the olive tree, it is a rich source of antioxidants and used as an emollient, helping nourish skin and retain moisture.
Cetearyl Alcohol
Combination of cetyl and stearyl alcohols, naturally derived from coconut palm tree. This fatty alcohol acts as a moisturizer and emulsifier, helping to stabilize oil-water mixes.
Glyceryl Stearate
Derived from palm oil, it is the natural glyceryl ester of glycerin and stearic acid. It offers hydration and moisturization, leaving the skin with soft and smooth feeling.
Amorphophallus Konjac Root Extract
Extracted from the roots of konjac plant. Acts as a humectant and also source of a lot of vitamins, minerals and trace elements as well as valuable lipids and proteins.
Oryza Sativa Starch
Naturally derived from Oryza Sativa, it is a fine absorptive powder that leaves the skin with a smooth and silky feel.
Potassium Palmitoyl Hydrolyzed Wheat Protein
Plant based potassium salt that acts as emulsifier. Also used for its cleaning, conditioning and moisturizing properties.
Xylityl Sesquicaprylate
Functional xylitol esters with potent antimicrobial activity. Obtained from xylitol and caprylic acid, vegetal origin and 100% biodegradable molecule.
Sorbitan Caprylate
Based on vegetable and 100% renewable resources. Works as an emulsifier and preservative booster.
Anhydroxylitol
A natural, plant based ingredient derived from the fermentation of wheat and wood. Retains moisture and hydrates the skin.
Zinc PCA
Synergistic association of Zinc and L-PCA, both naturally founded in the skin. Zinc part acts as an antioxidant and used for its anti-microbial properties, while PCA adds a moisturizing effect.
TERPENES
Terpenes are aromatic compounds found in plants, they offer many health benefits to the human body. CITRAL - CITRONELLOL -GERANIOL - LIMONENE - LINALOOL
Our formulations do not contain any of the potentially harmful ingredients listed below:
Aluminum
Paraben
Fragrance
Phthalate
Sodium Bicarbonate
GMO
Fertilizer
Sulfate
Talc
SLS
Propylene Glycol
Formaldehyde
Ethanol
Toluene
PEGs
Parfum
Triclosan
Silicone
Animal-Derived Ingredients
Synthetic Preservatives
Controversial Chemicals